BOE Varitronix (710.HK)
Video Conference Call
CorpXSasia are pleased to invite you to the third call in our Hong Kong/China Small Cap Series.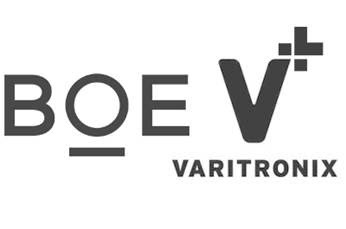 In the Hong Kong Small Cap Series we are pleased to offer a Small Group Video Meeting with Mr. Peter Pang the CFO of BOE Varitronix (710.HK)(mktcap USD 265 million). The company is a leading player in the touch screen market, in particular through Touch Panel Display and TFT-LCD modules in the automotive industry and provides increasingly to the EV market.
It is also developing AMOLED and AR-HUD integrated smart cockpit display systems (in collaboration with partners) and delivers to the automotive industry in PRC, Japan and South Korea with some significant success in Tier 1 domestic EV producers (source: Interim Report 2020).
The company trades on a low EV/EBITDA multiple of 4x and equally low book value (PB 0.8 x 2020) (source:Bloomberg). Despite the significant slowdown of the automotive markets globally due to COVID the company showed a 5% Net Profit Growth over 1H 2020 vs. 1H 2019. The cash position of the company remains extremely strong with around 75% of its current market cap in cash on the Balance Sheet.
The company is the leading global producer of Touch Panel Display Modules and Thin Film Transistor (TFT) Modules, predominantly for the automative sector (60% of total revenue). TFT-LCD is now the group's main growth engine (75% of the groups total revenue) and focuses particularly on the automotive industry in the PRC, Japan and South Korea. Volumes of TFT Modules grew 13% in 1H 2020. An increasing portion of this is delivered to the EV industry.
According to its 2020 interim report, quoting an automobile display market research report, the companies global market share in 1Q 2020 in the automobile monitor display has reached 10%. The company also mentions that during 2019 onwards through this integration in the costs of staff and operating expenses resulting in improvements in operating efficiency as well as operating profits.
EVENT DETAILS
BOE Varitronix (710.HK)
Small Group Video Call
BOE Varitronix (710.HK)
Mr Chris Yuen - CFO
WED 9 dec, 10.00 CET
INVESTOR CHARGED