Logan Group (3380.HK)
1:1 Video Call
CorpXSasia has been requested by the company to set up a dedicated 1:1 meeting between yourselves and the senior management of;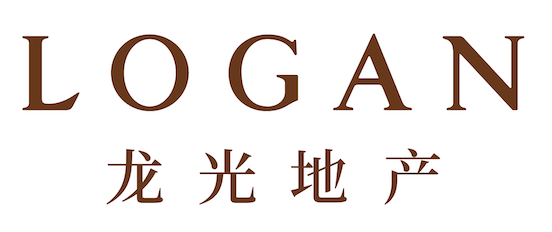 The company is looking to set up a series of 1:1 Video Calls between yourselves and both the CEO and CFO of Logan for a post results call. The available dates and time slots are shown below.
Logan Group are a property developer based in Shenzhen focussing predominantly on development in the GBA (Greater Bay Area). The company has a current market cap of USD 8.2 billion and trades at a prospective P/E of 4.3 x whilst yielding 7.6%. The company has shown a constant dividend growth since listing in 2013.
You can register your interest in the below form by marking down your preferred date and time in the remarks box or by reaching out to us directly on info@corpxsasia.com
Strong contracted sales growth: Logan is expected to achieve an annual contracted sales growth of 20% over the next 3 years on the back of ample saleable resources from urban redevelopment vs. industry average of c15% in 1H20.
Consistently high profitability: Logan is expected to achieve over 30% gross profit margin and over 15% core net profit margin vs. industry average of 20-30% gross margin and c10% core net profit margin. Logan also has the highest ROE and ROA among China developer peers over the past 5 years.
Healthy Balance Sheet: Logan's net gearing ratio was 68.3% at end 1H20 vs. industry average of c80%. It also has a relatively strong position among peers in terms of central government's new policy on debt size growth.
Commercial operation as a new growth engine: Logan is expected to grow its land bank on commercial property to 5m sqm (c60 shopping malls) with an estimated total rental income of RMB3b by 2025, which will possibly trigger re-rating.
Consistently rewarding shareholders: Logan was one of the highest DPS growth among peers. It's also expected to maintain a pay-out ratio of over 40% in the future vs. industry average of 30% with stable dividend yield.
Government policies toward developing metropolitans:First introduced by the Central Government in 2006, developing metropolitans has been defined as the main body for the promotion of new urbanisation in China since 2013. In 2018, the Central Government emphasised again to promote the strategic integration and development of major national regions through developing metropolitans.
Greater Bay Area Theme:As China is entering into phase 2 of urbanisations, economic growth and population inflows will concentrate in metropolitans. The Greater Bay Area (GBA) is the one which has better population dynamic and economic advantages.
Compared to global bay areas like Tokyo Bay, New Work Bay and San Fransisco Bay, GBA has the largest land area and number of residents, as well as airport passengers traffic. GBA is also expected to become No.1 in terms of GDP level by 2030;
Compared with other metropolitans in China like Yangzte River Delta and Beijing Tianjin-Hebei Area, GBA has the highest net inflow of populations, the highest population density (population/land area), the highest GDP per capita and the highest percentage of private enterprises among Fortune 500.
President Xi's recent visit to Shenzhen: In October President Xi delivered his speech at the 40th anniversary of Shenzhen Special Economic Zone (SEZ), talking about the new plan of GBA to be top China Metropolitan and Shenzhen to be a leading city in GBA:

New tasks for Shenzhen SEZ on the second "centenary goal" are
1) 40 new autonomies and authorities have been granted to allow Shenzhen to undertake unprecedented reform and opening policy
2) Shenzhen is required to gain practical experiences through pioneer experiments in the areas such as tech innovation, international and domestic trade, tax and tax administration, financial and capital market development and emigration-immigration administration
3) Shenzhen to undertake global sourcing for talents and to adapt the most favourable international practices.
Logan's exposure to GBA and Shenzhen: As at end June 2020, Logan's had a land bank of 64m sq with total saleable resources of RMB934b and 82% of the saleable resources were in GBA, ranking top 2 among China developer peers;
Logan's saleable resources in Shenzhen reached RMB390b at the end of June 2020, accounting for 42% of total land bank, which is the largest percentage among peers;
Urban redevelopment (low land cost) accounted for 49% of Logan's total land bank, which provides upsides for its profitability.
You can register your interest in the below form by marking down your preferred date and time in the remarks box or by reaching out to us directly on info@corpxsasia.com
EVENT DETAILS
Logan Group (3380.HK) - Asia Investors
1:1 Video Call
Logan Group (3380.HK)
29th March - 1st April
Mr. Lau Zuobing, CEO
Mr. Simon Fung, CFO
Logan Group (3380.HK) - Asia Investors